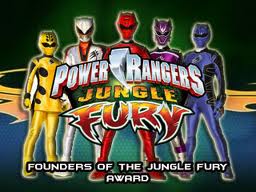 We have spirts of animals.
The show Power Rangers Jungle Fury.
No warrio names.
Humans and animals.
Own by Wildwindstar.
Welcome my name is Birdy spirt of the Great Horn Owl, Snowy Owl, Black Raven and many birds. But mostly the first three.
Well we are allies with
Bird Dai Shi Clan.
Phai Shae School.
We are enemies with
Snow Leopard group
Dai Shi(Birdy father)
Master Mao red and black hat man with black eyes. Usally wears red robe. Spirt of a cat. Roleplay by Wildwindstar.
RJ brown tom with geen eyes. Voilet Wolf ranger. Master. Roleplay by Wildwindstar.

Jarrod(RPED by Wildwindstar)
Age: 18
Position: Warrior/Gernal/Master
Description: Brown hair boy and blue eyes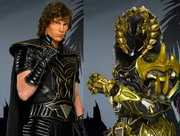 Personality: Nice, friendly, mean and kind.
History: Jarrod won his final battle and was chosen by Master Mao to gaurd the evil spirt Dai Shi. He, Lily and Jarrod were chossen and Casey was picked since Jarrod pick on another cub. He got mad at Master Mao and got the spirt of his father Dai Shi. He meet his true love Camille. He fought many battles. He has a girl friend name Camille. He started doing again and now he is done. He meet his long lost twin sister Birdy.
Family: Birdy(Sister), Bird(Mother), Lion or Dai Shi(Fathers) and Camillie(Girlfriend)
Mentor(s): Master Mao
Spirt: Lion
Frankie black hair boy with green eyes. The spirt of a Fox.(Riverbreeze)
Former Members
Edit
Casey went to Snow Leopard group.
RPG center
Edit
Lily and Theo walk to Birdy's den.The weather outside is brightful, so delightful, let snow let snow please 18:46, December 24, 2011 (UTC)
---
Birdy walking around her den with a sad eyes, remembering how she disvorce with Casey.
Lily walk in and saw Birdy crying her eyes out.
Lily said, "Why are you crying?"
Birdy misreble said, "Casey and I disvorice cause he is cheating on me Claudia."The weather outside is brightful, so delightful, let snow let snow please 04:09, December 26, 2011 (UTC)
---
Jarrod walk in with RJ saw Lily, Birdy and Theo talking.
Jarrod said, "I feel bad for u sis I hope u find some body else."
RJ nodded.The weather outside is brightful, so delightful, let snow let snow please 16:48, January 2, 2012 (UTC)