Welcome to Egypt, we live near the Nile River we get use to the floods. We love to swim so when it floods we swim with it. We only eat fish. Our camp is water proof.
Pharohs have to wear a crown.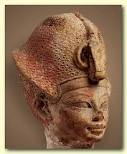 No warrior names
She-cats can't be scribes.
Pharohs have to have mates
Rames 3 brown tom with blue eyes and black stripes. Mates with Sorrel. Roleplay by Wildwindstar
Pharoh's wife
Edit
Sorrel toreshell she-cat with blue eyes and silver stripes. Mates with Ramses 3. Mother of Rofu and Birdy. Roleplay by Wildwindstar.
Next in line as Pharoh
Edit
Rowfu(Row-fu) black tom with blue eyes and white belly. Son of Ramses 3 and Sorrel. Brother of Birdy. Has a crush on Archer. Roleplay by Wildwindstar.
Govrment Offices
Edit
Artistens
Edit
Fromer Members
Edit
RPG center
Edit
Ad blocker interference detected!
Wikia is a free-to-use site that makes money from advertising. We have a modified experience for viewers using ad blockers

Wikia is not accessible if you've made further modifications. Remove the custom ad blocker rule(s) and the page will load as expected.