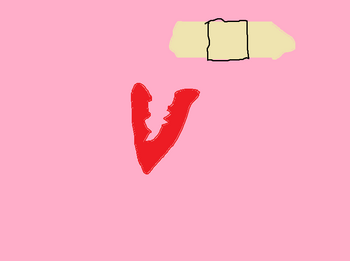 Birdy, Casey, Theo, and Lily have found themselvses in a begining of the war. Casey still loves Birdy, Claudia wants him to be her still and wants to kill Birdy. Casey is mad at his brother for having a crush.
Birdy and her two best friends were sitting in the gathering area. They saw Camille, Najia and Grinder. Camille ran over to her husband. Casey, Claudia, and Raven came in. Birdy, Lily, and Theo turn their heads and not talk to Casey when he came over. Dominc, Frankie, Jack and Scotty walk on over to Birdy and the others. Birdy likes a kid name Jayden the samurai red ranger, he just came in with his friends name Kevin, Mia, Emily, Mentor Gi and Mike. RJ walk over to Gi and talk about.
Jayden blushed, "Hi Birdy how r u?"
Birdy also blushed, "Hey Jayden, I'm great. How about you?"
Scotty said, "Young love."
Frankie eblowed Scotty. Jack and Dominic look over at Casey. Casey saw his old friends and his old wife. He saw 5 little kids(Casey, Lily, Theo, RJ and Dominic Birdy's kids. They look like the friends of Casey and himself.) He knew he still love Birdy nothing could stop but Claudia could.
Chapter 1: Casey!! How can that be: Birdy
Edit
Work at Jungle Krama Pizza is going great my children are a great. Lily and Theo are doing there best around with there children Frankie, Scotty, Theo jr., Jack, and Grace.
Frankie said, "Mama a man, a women and a girl is in the resant."
Birdy, Lily, Theo, Dominic and RJ look in and saw Snow Claudia, Snow Casey and their daughter Snow Raptor. I went back into the kicten and started to make pizza. Fran, Lily went out to see the cosmuters.
I said, "Dominic where is Casey?"
Dominic look around and said, "I don't mama, I will look for him." He went to look for Casey. (o)_(o)
Fran said, "One grollia grollia pizza Birdy and two cheese pizzas with bananas and why again do we put bananas."
I said, (Sorry for the bad grammer coming up.)" Cause RJ said everything goses with bananas."
I remember when Lily did that on Casey and then Casey did on me. It was really funny. I wonder if he remembers me and the others. Jayden and his friends came into the cafe. Casey and Dominc came in, Lily and Theo threw a stack of cheese at Snow Casey and his family.
"FOOD FIGHT." I join in the food fight, I threw a stack of hot chilly peppers at Snow Claudia. She scream, "Hot. Who did it?"
I laugh with joy as I threw food around even at Snow Casey. I miss having him around.
RJ yowled, "What happen here?"
Both me, Lily, Theo, and Casey stop throwing stuff.