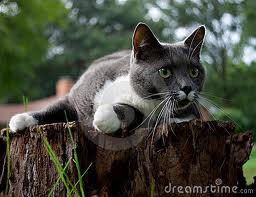 This is Englepaw
Englepaw is grey and white tom with brown eyes.
Apprentice of AshClan.
Roleplay by Wildwindstar.
Engel was born to Hazel(mother) and Bettle(father Bettlestar) with two siblings Sun(Sunpaw) and Flame(Flamepaw) in the middle of Leaf-bare.
At the age of Five moons old he and Sun and Flame all left with a tom name Ash(Ashstar) and Eagle(Eagleash). There father went to make and Hazel left to be a kittypet and live near AshClan.
One moon later they made into apprentices.
When Ashstar Mate gave kits became to Flithpaw(MCA) and Digpaw, he evolped a crush on Digpaw.
Hazel Alive Kittypets
Bettlestar alive BettleClan
Flamepaw alive
Sunpaw alive
Personality
Edit
Ashstar leader
Apprentices
Edit
None to young
Fun fact: name after my insetor in Tae Kwon Do.
His warrior name will be Engleblaze.
He and Digpaw will become mates.
His future kits will be name Hannahkit, Jakekit, Mudkit, and Sashakit.